Metallurgical Wire Rope Electric Hoist Structural Features
Compact design, light weight, safe and reliable.
The spare parts are generalization and strong interchangeability.
High security, easy maintenance
Thermal radiation protection

Electric hoist of lifting capacity 1-10t, lifting height 1-20m, working duty medium (M6), and also can produce non-standard products according to your requirements.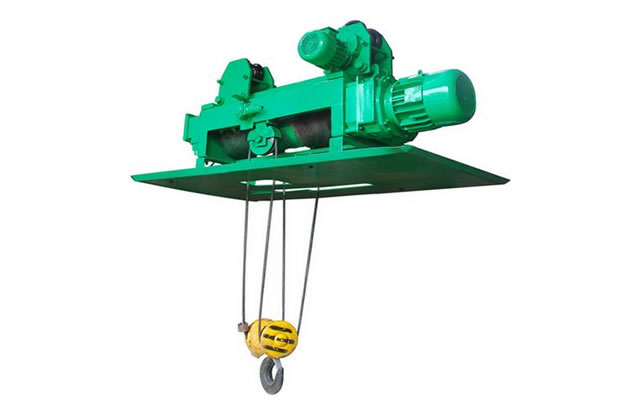 Metallurgical Wire Rope Electric Hoist Application
Applied to lifting molten metal or other high temperature solid-state items.
It can be used as the lifting mechanism of the single girder crane, single girder suspension crane and double girder with hoist crane. It also can be used independently when installed on the fixed overhead track.
Its design and manufacture meet the national standard (No.【2007】375 Document) issued by AQSIQ. It is the special and safe lifting equipment widely used in the small and medium size metall-urgical work place

Ambient temperature: -10℃~+60℃, moisture: ≤85%. 380V, 50Hz, 3 phases is applied to the condition of 40℃, moisture ≤50%, altitude below 1000m. (It also can be customize according to customers' requirements)
Metallurgical Wire Rope Electric Hoist Classification and Structural Arrangement
Metallurgical Wire Rope Electric Hoist comes in two types: Metallurgy Single Speed and Metallurgy Double Speed.
Note: For example, YH 5t-9m, means lifting capacity 5t, lifting height 9m, single speed, metallurgy operating electric hoist.
Metallurgical Wire Rope Electric Hoist Specifications